by Jasmine Badreddine and Wally Graeber
The South Madison Farmers' Market (SMFM) has been in the area for more than a decade. Despite the strong intention to provide safe, affordable, healthy food to the South Madison community, why does the market struggle to attract both vendors and customers?
That is the question that Robert Pierce and Shellie Pierce asked a team of undergraduate students from the University of Wisconsin-Madison to answer. Robert and Shellie, a motivated father-daughter pair, are two key organizers of the market. They collaborated with eight students from the UW-Madison Nelson Institute for Environmental Studies to conduct a research project this past fall semester to address the question.
"Vendors, customers, and organizers are all central to the management of a farmers' market. Now that the organizers are looking for input on what makes a successful market, the goal of this research partnership is to learn from vendors and customers about how to make the SMFM more successful," explains Dadit Hidayat, a doctoral student who is working with Alfonso Morales and Margaret Nellis to facilitate this community-based research project.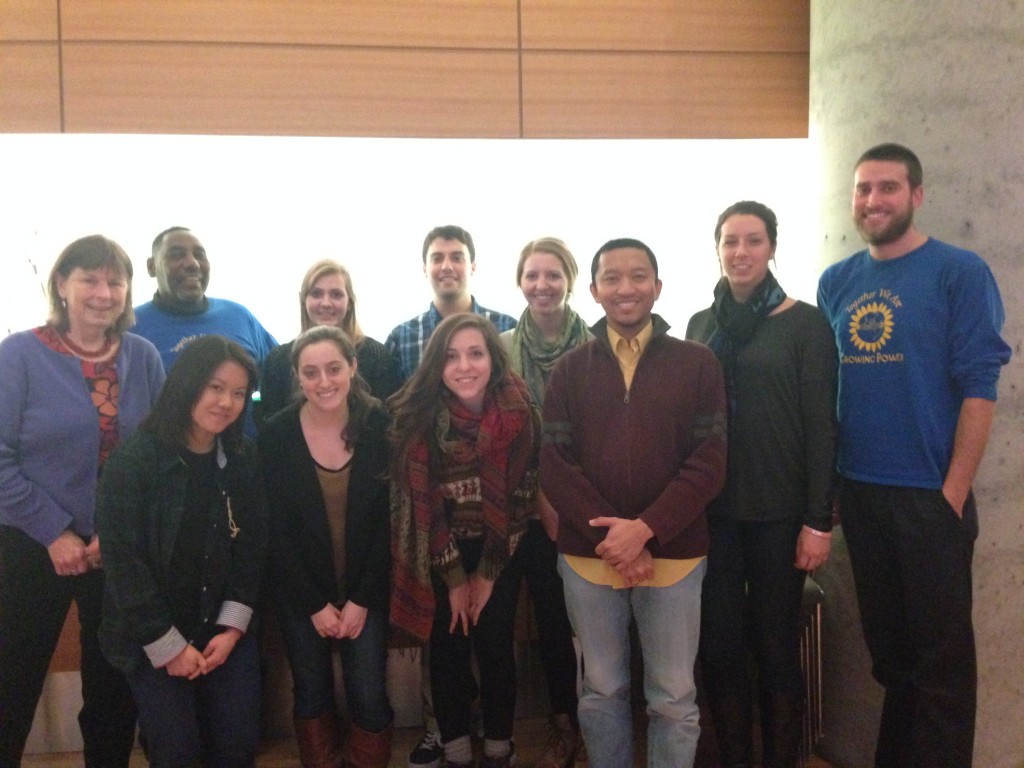 This past fall, the research team had conversations with a total of 21 local vendors from farmers' market in the Dane county area. Generally, the market is not well known to these vendors. For those that know about the market, it is not yet attractive enough for them to vend there full-time, but some have utilized the market in the past as a launching pad to vend at larger markets.
"It didn't sound big enough to warrant us to do it. And then we happened to be in the neighborhood one day and just kind of drove by and it just looked kind of like a few people with tents. So we never really pursued it." a vendor said.
A vendor who knows South Madison Farmers' Market well admires Robert's connection with students, interns, and his efforts to connect people with their food. However, for vendors, being a profitable business is still the driving factor.
"He [Robert] has an excellent vision, and he has an excellent goal, it's just not necessarily profitable for many of us and that's the bottom dollar, literally."
The partnership will continue in this spring semester with a new group of students will tasked with following up and implementing the findings from the fall semester research project. The partnership will put together a concrete community action plan to help prepare the upcoming season for the SMFM.
Collaborating once again with Robert, students will design three possible community actions for the spring project, such as, developing a marketing strategy, engaging the South Madison community as SMFM customers, or increasing local support (volunteers) for the SMFM.
"Regardless of which project we will pursue, we are sure that we will reach out to South Madison and learn from the South Madison community about how to improve the SMFM," says Margaret, a long time South Madison supporter. "The SMFM needs to continue what they have been doing, but it needs strong and viable local support from the South Madison community," she continues.
For more information about the partnership, please contact Dadit Hidayat.
—
This article is written for South Metropolitan Planning Council's Southern Exposure Winter Issue.