One of the toughest realities when working with grassroots communities is that it is hard to get a media coverage on the cool things that we do–At least I have to think that my work is cool, right? So that I could have the confident of telling people what is so cool about my work.
This somewhat pessimism is what lead me to want to know who to write a journalistic article. Because, just by investing a web domain (even a free domain would do), and social media accounts, I can develop and circulate my stories around my cool work.
I am grateful that the Nelson News has been supportive to me. Overall, my Monona partnership had a couple of publications at least. During the initial years of South Madison partnership, the Nelson News sent their "journalist" to write about or project. It was not until we won multiple awards that journalists from multiple platforms are approaching for news about our project.
I am certainly having better understanding about how the media works, especially when it comes to grassroots initiatives.
Anyway, one of the South Madison project articles made the homepage slider of the Nelson Institute site. That is cool! This one (click on the image) is written by our own student Kelcie Kempenich who is majoring in strategic communication and environmental studies. The University Communications is also working on another this semester; so I am looking forward to that.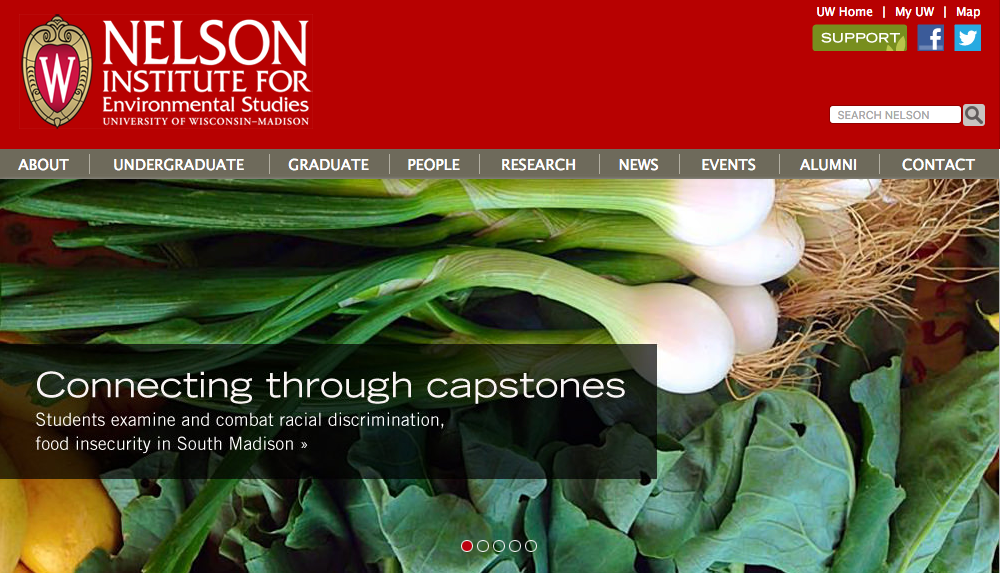 See also other articles about our project:
dh